Our goal is for crowdmatching for Snowdrift.coop eventually to meet all our funding needs. In our current startup phase, direct donations will help us reach that goal sooner, and are greatly appreciated.
Paypal
The convenient button above works with or without a Paypal account, but it costs us a 2.9% + $0.30 fee. To skip the fee, log-in to Paypal and send funds to admin@snowdrift.coop funded by your bank or Paypal balance (not by credit card or paypal credit) and marked as a gift.
Bitcoin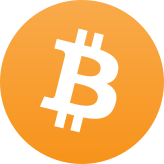 1Bty8tCJDYGK2f5v5g71oLfL2qPTNvsDmB
-----BEGIN PGP SIGNED MESSAGE-----
Hash: SHA256
Please use this address to publicly contribute to Snowdrift.coop:
1Bty8tCJDYGK2f5v5g71oLfL2qPTNvsDmB
We prefer you use the above address to help us with transparency, but if you would like us to generate an address specifically for your payment we will do so on request.
If you would like to be acknowledged or receive rewards, send us a message identifying yourself signed with the address you used to pay.
-----BEGIN PGP SIGNATURE-----
Version: GnuPG v1
iF4EAREIAAYFAlSOQskACgkQuHM2ODJ01/L2fQEApnLrKteMemNbVBFpsfbKu+Ea NYxSl4UfcZw8V0U5gwQBAJspPE1wRz89ed9RtsC11osgZdD47NZrhCAHR2PzlMD/ =lB8a
-----END PGP SIGNATURE-----
Thank-you bonus options (on request)
$12+

get a sticker

$25+

get a $5 gift card to the working system

$40+

be honored as a commit sponsor in the code

$100+

get a t-shirt

$500+

we will list you as a key sponsor
Tax-deductible donations under 501(c)(3)
If making your donation tax-deductible under 501(c)(3) is important to you, please donate via our fiscal sponsor, the Open Source Initiative, specify "Snowdrift.coop" in the Targeted Donations section, and let us know.